Build of ISOs and execution of the debian-installer in qemu up to ssh connection when the machine is ready:
Build of ISOs, execution of the debian-installer in qemu and deployment with Ansible:
repository: debian_stable_preseed
Debian Preseed is a mean to completely automate the debian-installer steps. There are several ways to setup the debian installer "preseeding". The one I choose is to edit the netboot ISO image in order to include my installer configuration.
The preseed.cfg creates a hands off installation with the following features:

Swiss keyboard and locale

GPT

 partioning
No swap
Sudo without password for users in the sudo group
Feel free to adapt to your needs!
To rebuild the ISO images, make sure you've Docker installed and type:

make

This will download the debian installer

ISO

image, modify it and provide 2

ISO

:

buster-server.iso -> the available disk space is assigned mostly to /var
buster-standard.iso -> the available disk space is assigned mostly to /
To use the ISO:

sudo dd if=buster-server.iso of=<put the device matching the USB key you just plugged>

Warning
this will erase the entire content of the USB key.
Warning
the debian installer will not ask any question -> it will erase completely the first drive of the machine to install debian.
To test the iso, first make sure you have

KVM

/ Qemu and a vncviewer installed. You can then run:

make test_iso in one terminal: this will start

QEMU

in background and wait for the full installation to finish by connecting with

SSH

inside the resulting installation
vncviewer localhost:59000 to see the process in action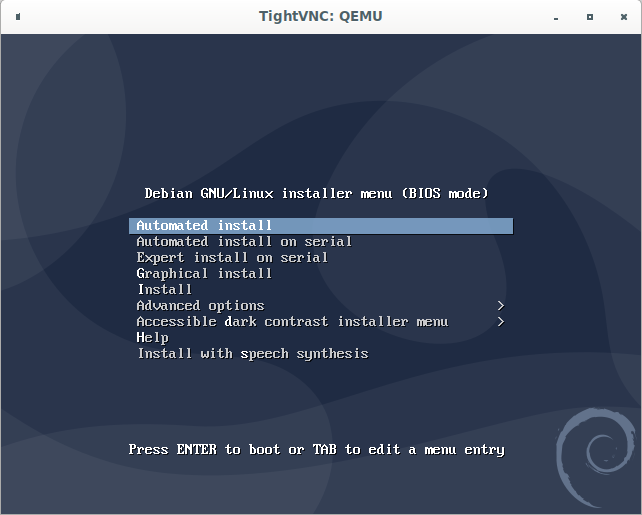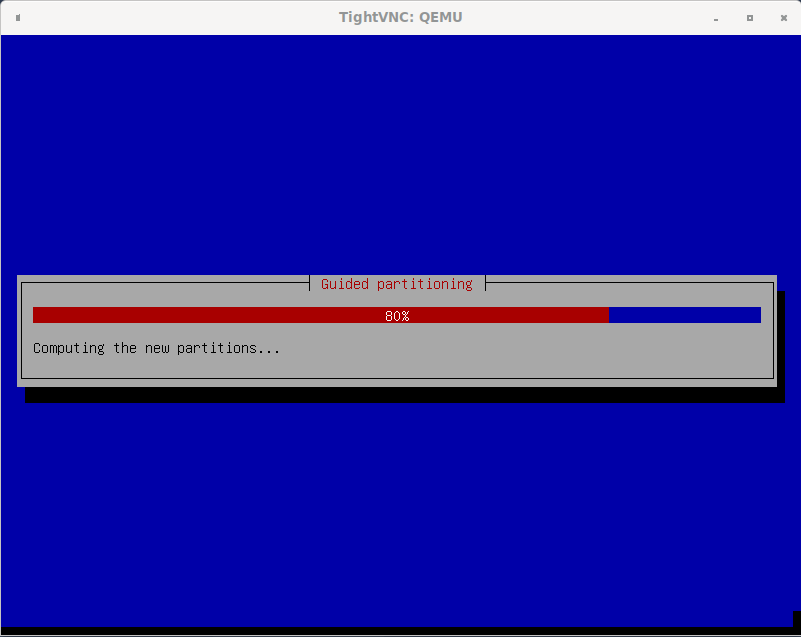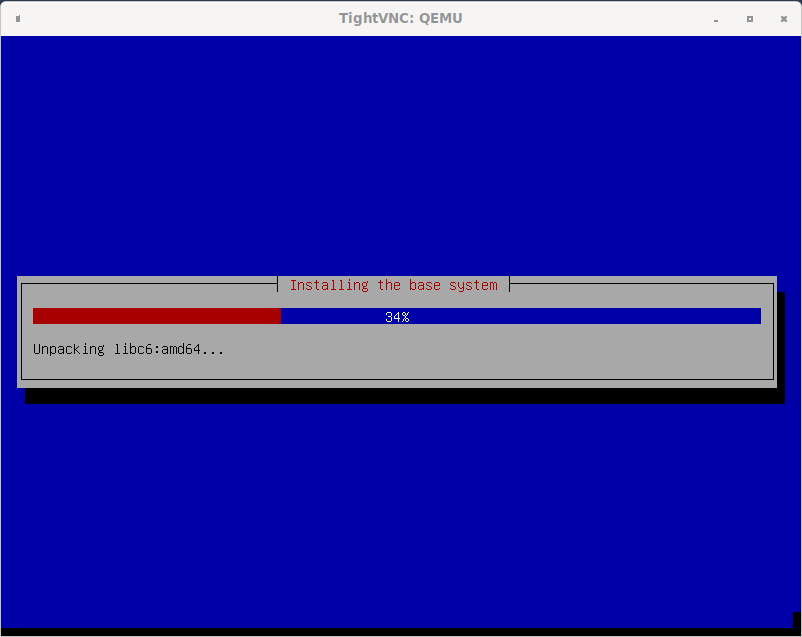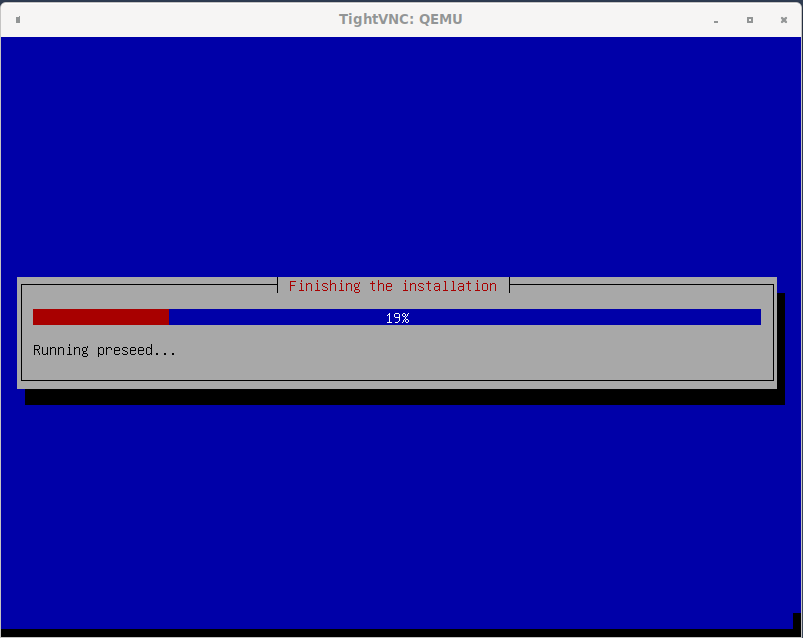 Ansible is the ultimate IT automation tool. test_ansible.sh fetches the roles using ansible-galaxy. Then, it calls ansible-playbook on the freshly installed debian image.
As a demonstration, the following roles are applied (see task.yml):
This is just an example how easy it is to deploy fully automatically a debian system.
Have fun!